Unveiling the Transformative Marvel: Robosen's Hasbro-Licensed G1 Optimus Prime
Embark on a transformative journey with the latest offering from Robosen, officially licensed by Hasbro – the iconic G1 version of Optimus Prime. Stepping right out of the Transformer universe that has captivated audiences since 2007, this remarkable creation brings the beloved Autobot leader to life in a way never seen before.
A Revolutionary Collectible
This Optimus Prime is not just an ordinary collectible; it's the first auto-converting, interactive, programmable, and voice-activated version sanctioned by Hasbro and meticulously crafted by Robosen. Standing at an impressive 19 inches when fully transformed, this figure responds to the simple yet powerful voice command, "TRANSFORM," smoothly transitioning from a truck tractor to the awe-inspiring Optimus form. Operable through voice control, the familiar and resonant voice of Peter Cullen, the original Optimus Prime, accompanies every move, making the experience remarkably authentic.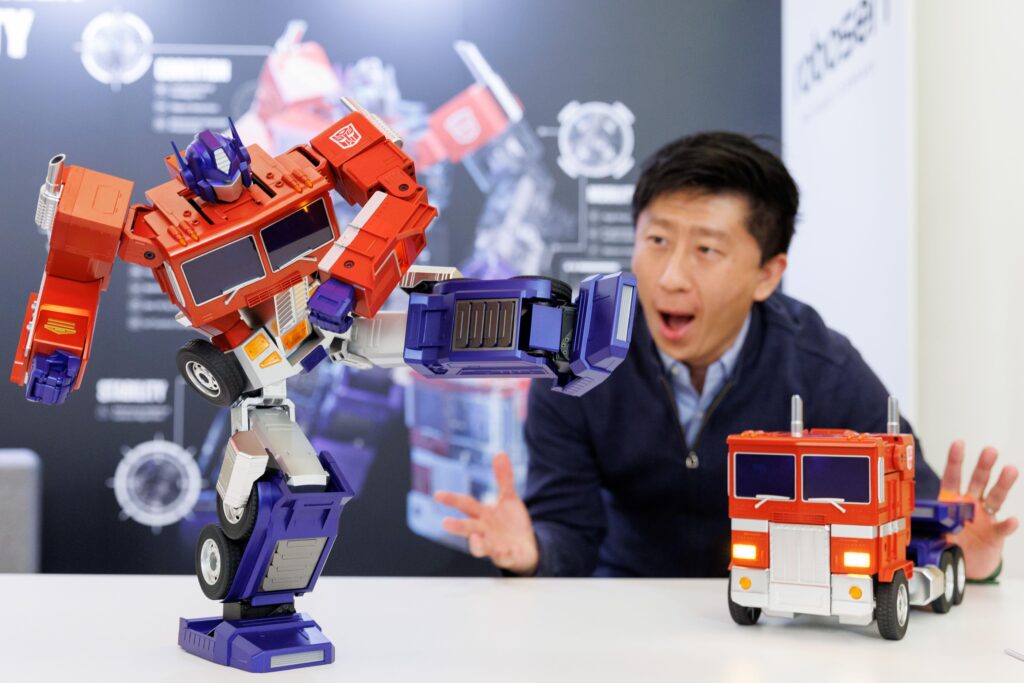 Voice-Activated Immersion
The voice-activated mode elevates the interaction to a new level. Greet Optimus Prime, and he responds with a courteous "Greetings," indicating he is ready for your command. Armed with an Ion Blaster and an Energon Axe (manually installed), Optimus Prime boasts formidable attack moves. In voice-activated mode, he adeptly responds to approximately 20 different commands. For an enhanced experience and access to pre-programmed moves, seamlessly connect Optimus Prime to your smartphone via Bluetooth, transforming your phone into a remote control.
Meticulous Collector's Dream
The accompanying smartphone app offers four engaging modes: Actions, Remote Control, Create, and Missions. As new actions are continually developed, enthusiasts can visit the download center within the app, expanding Optimus Prime's repertoire of moves. This collector's dream pays meticulous attention to detail, faithfully adhering to the original Optimus Prime (G1) design while integrating dialogue from the iconic movies.
In summary, the flagship Optimus Prime offers: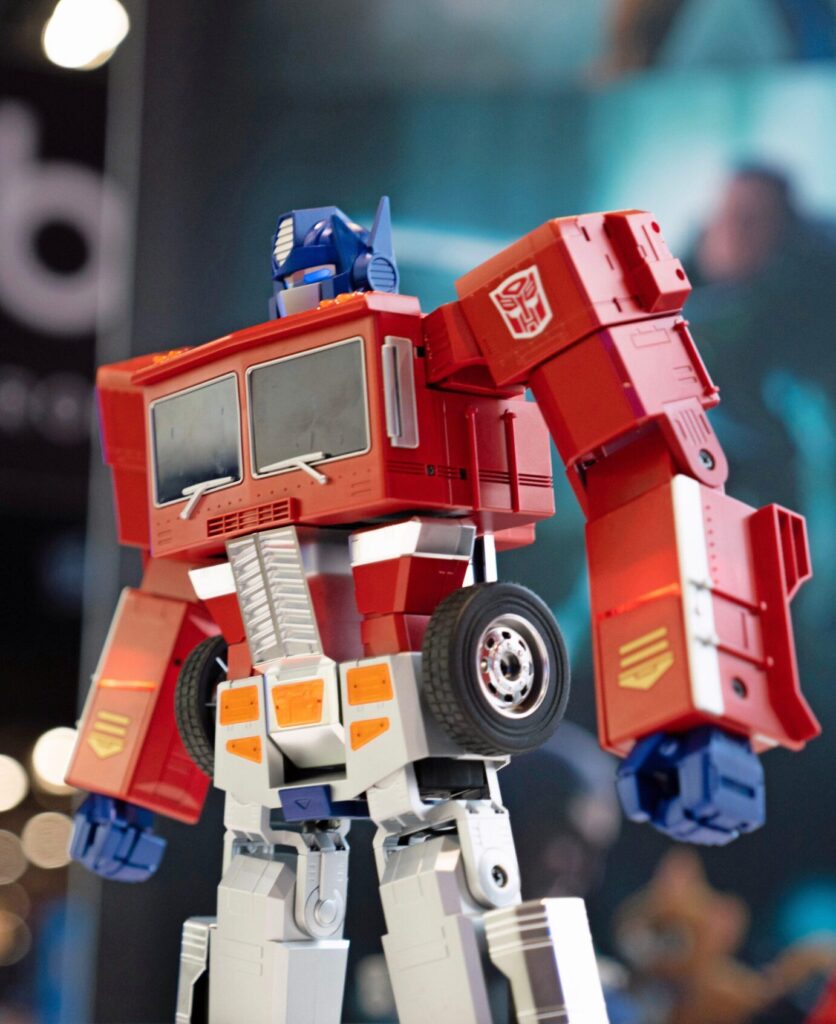 • Authentic G1 Design
• Auto-Converting Capability
• Voice interaction
• 27 High precision Servo Motors
• Over 5000 Intricately Designed Pieces
• Original sounds and actions
• Premium Quality Construction
• Four Programmable operating modes as a remote control
• Officially Licensed by Hasbro
The Flagship in a Sea of Options
In the vast landscape of action robots, only one claims the title of the Flagship Optimus Prime. In the immortal words of the Autobot leader himself, "At the end of the day, one shall stand, and one shall fall." This Optimus Prime stands tall, embodying the essence of a true collectible masterpiece.
Check out the Robosen Optimus Prime unboxing video by Khan Flicks